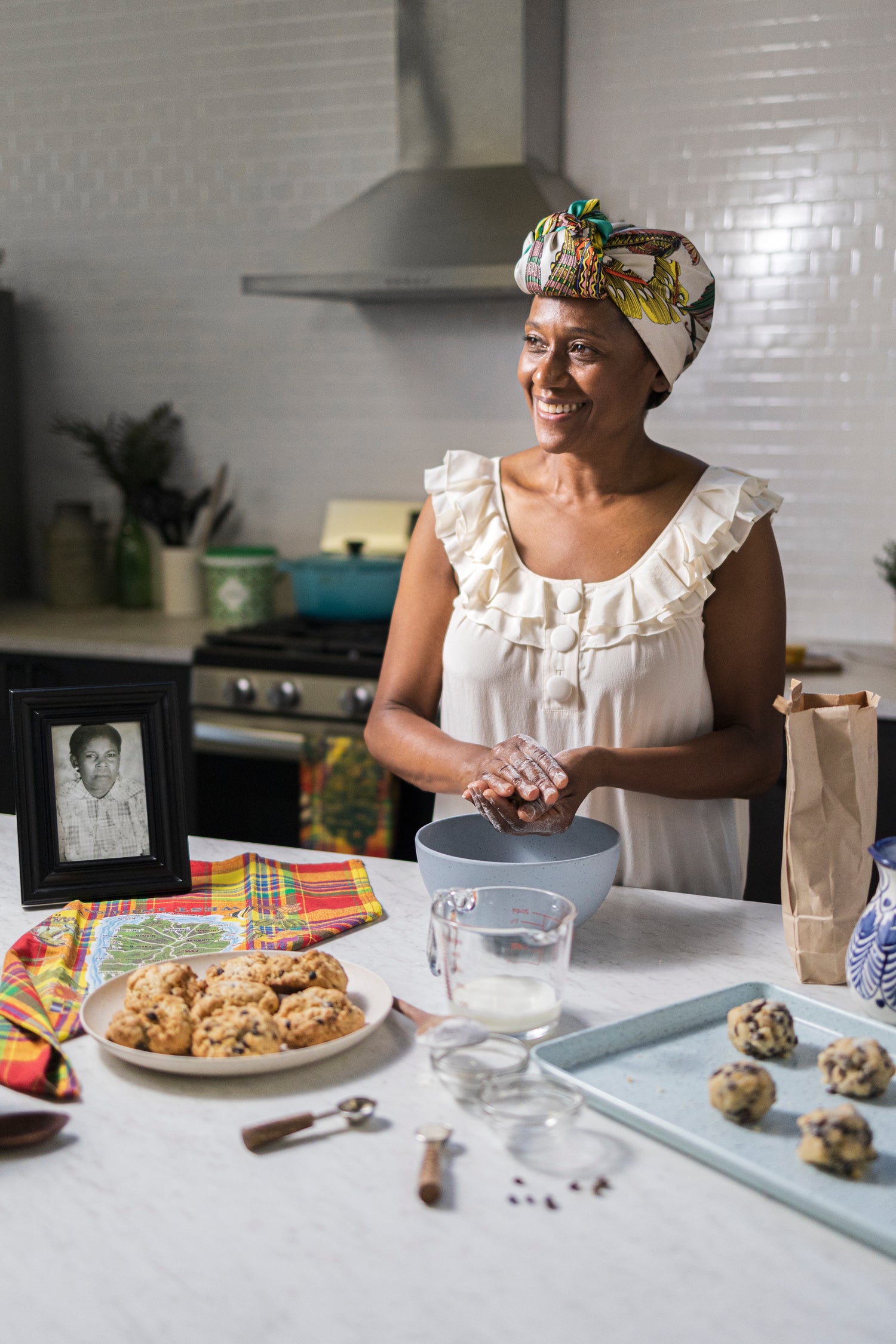 Founders Story
We're all looking for reliable sources of ready-to-eat, high-quality, authentic and nutritious food. And more and more, consumers want options that reflect a broad range of cultural traditions. 

chez Mathilda was born out of my passion and love for freshly made, plant-based snacks that are versatile, nutritious, and reminiscent of the treats I enjoyed in childhood.

Living on an island meant having limited access to ready-made snacks. These were usually purchased from local bakeries whose product offerings reflect St. Lucia's Kwéyòl cuisine, which is influenced by African, French, and British cuisine.

My grandmother Mathilda constantly encouraged my culinary pursuits and pushed me to use them for good. This assurance and my eagerness to share the culture of my birth country with consumers, led me to create chez Mathilda.

Today, chez Mathilda is a mission-based food brand, delivering gourmet, versatile snacks crafted from premium ingredients which promote healthier lifestyles. Taste tradition in every bite and enjoy our vegan snacks that are prepared fresh with pride from local and organic ingredients.
Martina
Mission
We seek to educate and inspire foodies from all backgrounds about the culinary traditions of St. Lucia.
chez Mathilda's cultural snacks are designed to dispel the myth that Caribbean cuisine is singular and introduce taste buds to the diverse flavours of the island's Kwéyòl cuisine.
Sustainability
We believe health and well-being extend beyond the food on our plates to include the planet we inhabit. To that extent we are committed to supporting renewable practices that aren't detrimental to the environment.

Sustainability is key to chez Mathilda's existence and our products are crafted using organic, non-GMO ingredients sourced primarily from certified suppliers across Canada.

Our signature patterned boxes are made using recycled materials printed with environmentally safe inks that help reduce our ecological impact. They are designed to deliver a memorable unboxing experience and are suitable for gifting or informal celebrations.

chez Mathilda seeks to be part of the solution as we believe convenience should not result in long-term waste. We are a brand dedicated to partnering with suppliers and organizations with similar values focused on delivering healthy, nutritious food that's good for people and the planet.